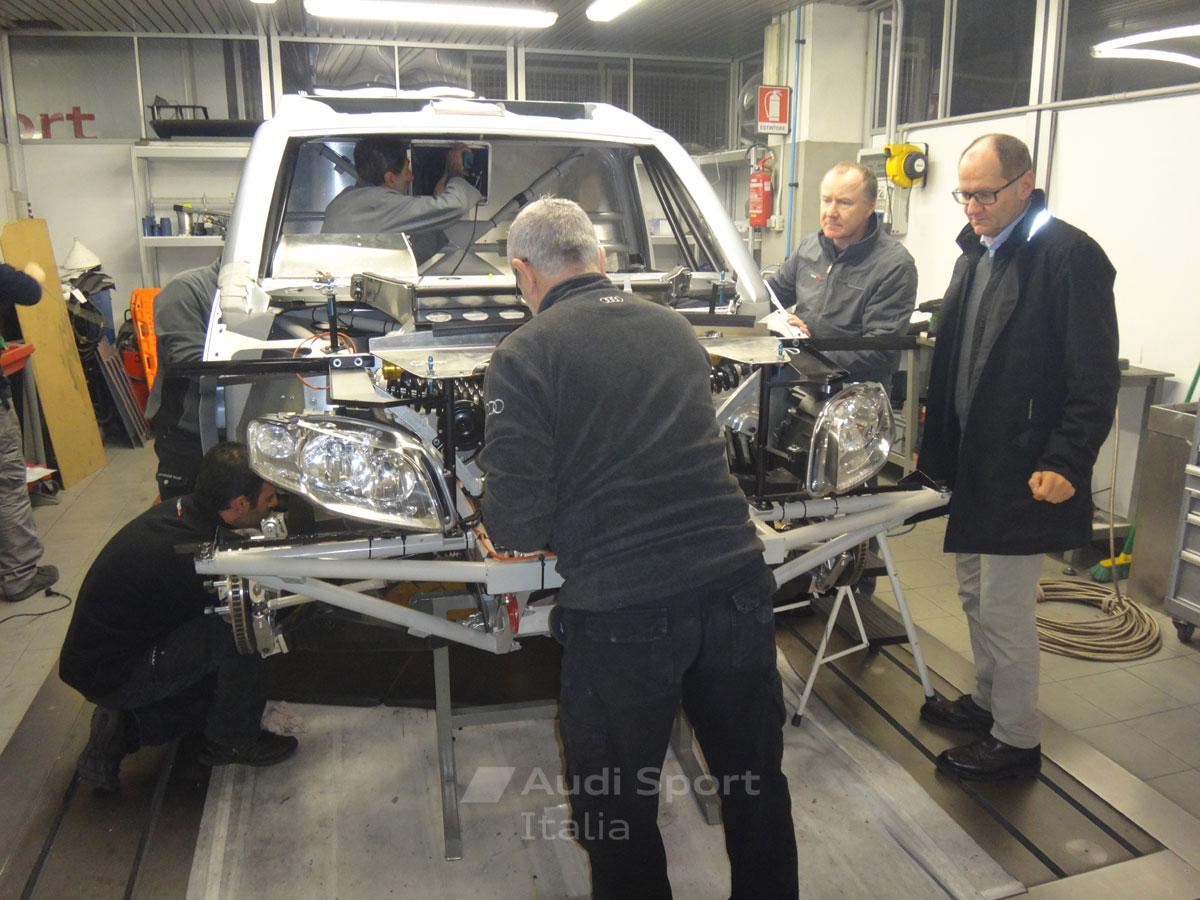 Audi Sport Italia's workshop is a hive of activity as the team is working very hard to complete the CR Racing car-build before its journey to South America for Dakar 2015.
A few weeks ago it was announced that there will be a Dakar entry from Italy with Audi flavour.
CR Racing will be fielding a purpose-built spaceframe T1 class rally raid vehicle in the Dakar rally during January 2015. This Audi 3.0 V6 TDI powered car, named the Titano-Audi, will be driven by Michele Cinotto and Fulvio Zini with the race number of #399.
The Audi powered Titano will feature unique non-Audi bodywork, but it does have some Audi touches with B7 Audi RS 4 headlights from the team's parts bin following their Superstars Series RS 4 race car campaigns from years past.
This project is a collaboration between Audi Sport Italia's Emilio Radaelli and Michele Cinotto, which has resulted in an exciting T1 class Dakar entry with the team name of
CR Racing
.
We wish the best of luck to Audi Sport Italia as they complete the building process of the Titano and getting everything ready to be transported to South America.